Monday, February 16, 2009
Since last week, I played mahjong at Vincent's house for almost every night. And it's from 9 p.m. to 2 a.m. My mahjong kakis are Vincent, Ah Yung, Siong Sing, Ah Wu, Ah Q and Christopher. Unfortunately, Siong Sin is the only one who winning the money every night, so he become our boss when we go for supper.
Yesterday, me, Siong sing, Vincent and Ah Q start it at 5 p.m. We play until 8 p.m. and Siong Sing win around RM 60. So we kiap him for dinner, we order McD delivery and it cost him RM 60. And he is using our own money to chia us the McD. We play 3 rounds of mahjong with Siong Sing, that's from 5 p.m. until 1 a.m. After Siong Sing went home, we continue again with Ah Wu, and we play another 3 rounds from 1 a.m. until 7 a.m. So, we use 14 hours to play 6 rounds of mahjong.
14 HOURS
!!! It's more than half day, break our own records already.
Although I'm not working today, but I still have to busy with my own things and SSSC things. So, don't have time to sleep liaw because I have to make sure all the things is done because our student council induction and AGM is on tuesday and wednesday.
I might playing MAHJONG again tonight!!! So, tonight it would be a panda playing mahjong because of not enough sleep. But no more 14 hours!!! I will challenge more than 14 hours next time if I got free time. Who want join me??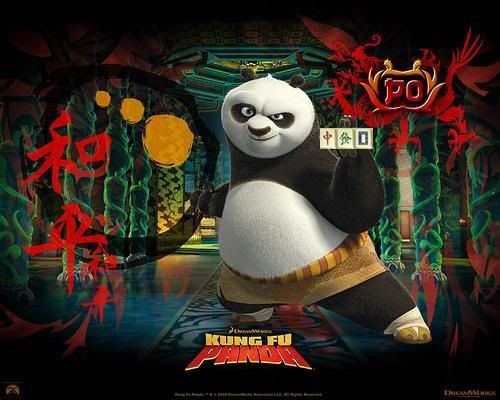 Saturday, February 07, 2009
OMG!!! It's almost half year already. Sorry to all my readers for not updating my blogs since September 2008. I was suppose to update my blog after my final exam but then I was too busy working as a Celcom promoter. I'm too tired to blog after working whole day, tambah pulak my lovely Sony Ericsson K810 was lost in Damai Beach during December. Really damn soi because I haven't used it for a year yet. Haihzz~~~

So, below is my year 2008 activities after my final exam. And this is why I dont'n have time to update my blog!!!
Celcom Promoter (Star Cineplex, Toko Electronic, Crown Square, Enter K, Hit & Run)

Kuching City Scout District Camp (5 days 4 nights)

Swinburne Open Day
Damai Trip (The time I lost )
My 21st Birthday @ Happy Valley (Thanks everyone for the wishes!!!)
New Year Eve Gathering at Calvin's House (It's fun also although we're not going to clubbing)
*Calvin, really pai seh, I borrow these photos from ur photobucket!!!
*Scout for life!! Calvin is not in here because he's the one who hold the camera.
That's all for year 2008!! Now, let see what I have done in year 2009 already~~
Celcom Promoter (Shit, it's the same again)
Damn, nothing interesting at all. Luckily I enjoy quite a lot of fun during CNY before I start work again which is the fifth day of CNY. Sorry for not uploading any photos coz I don't have any camera. And the reason why I'm working so hard is that I'm aiming for a DSLR camera. I haven't decide which model I'm going to buy but my budget is just around RM2500 coz I have to stop working once my intake start at 2nd of March. So, any expert here can give me any suggestion of buying which modal??
Anyway, I will try to adjust some time for myself so that I'm able to post something from time to time. At last, I want to say Merry Christmas, Happy New Year and Happy Chinese New Year to everyone in my blog here although I know it's very very late already but got say better than didn't say, Hahaha!!!.
p/s: Sorry to my friend who left msg in my chatbox for not replying, I will try my best to reply ur msg
next time.