Tuesday, March 10, 2009
Swinburne Sarawak Student Council was helping Swinburne in the February Intake Orientation for the new Degree and Diploma Student. Every new student have to come for 3 days for this orientation.

1st day - All about briefing
On this day, we help in registration, ice breaking section and campus tour.


*Steve become MC of this orientation.
*Steffi (left), one of the MC also and Miss Liew (right), Swinburne new counselor.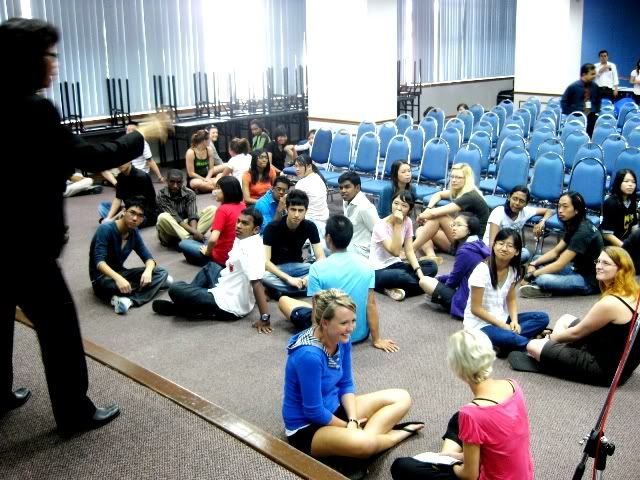 *Tea Break Time!!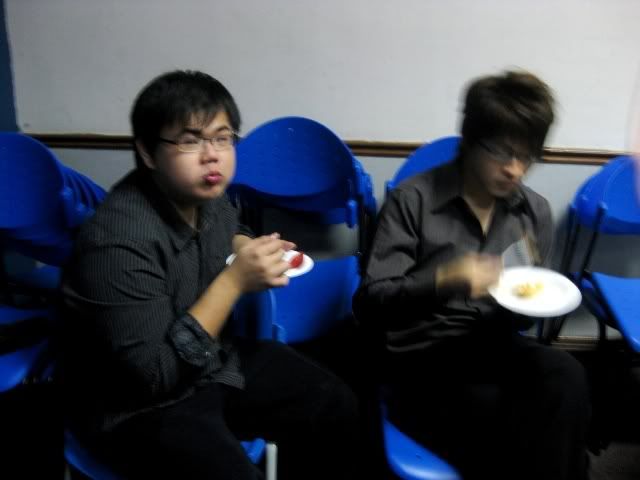 *Ah Q (left) waiting for this moment since early in the morning.
*Seriously, he is one of our student council member, but not a waiter. Haha~~
*From the left, Steve, Siaw Bai and Frederick sharing their experience in Swinburne with the new student during the cultural induction section.
So, this is day 1, the student are given many briefing by the management so we spent most of our time in the auditorium.
2nd day - Aerobic, Group Dynamics and Telematc
h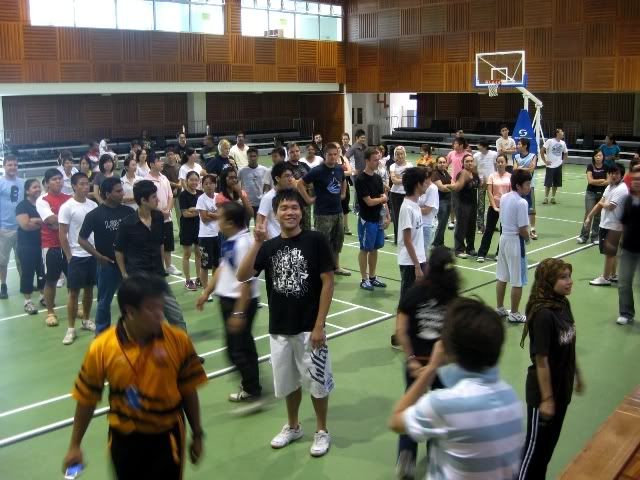 *Every student gather at the Multipurpose for the first section - Aerobic.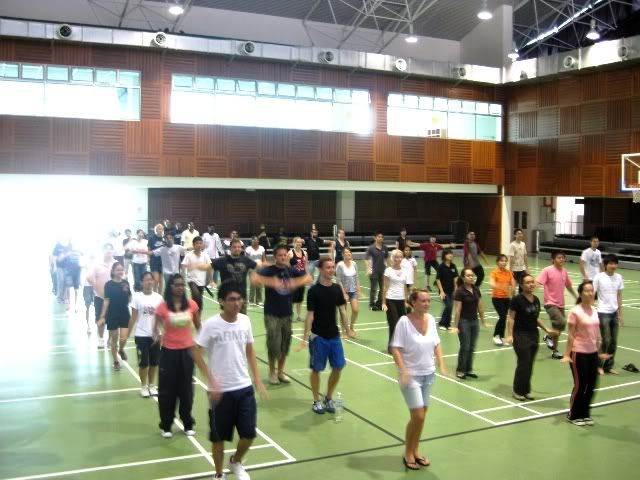 *Aerobic is about to start. Everyone is ready!!!
*The aerobic instructors.
*This is the short video during the aerobic. Sayang I didn't get the 30 minutes video from the instructor's camera.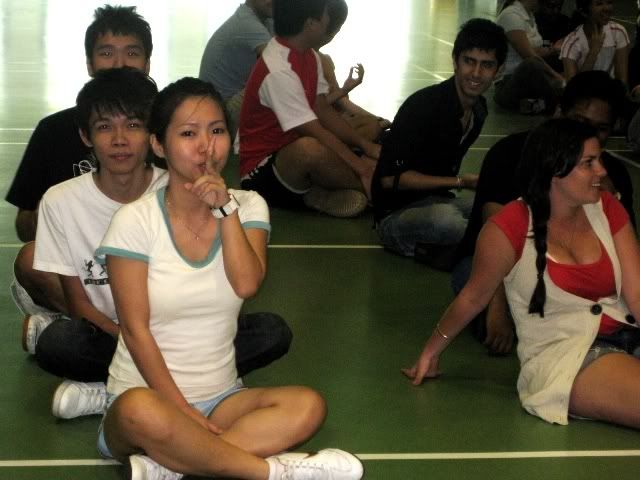 *Started to join the students for having fun.
*Relax and have fun before we start busy again!!
*Group Dynaminc, finding solution for the questions given by the management.
This day is really tiring. We join the student for aerobics, telematch, group dynamics, sport competition. Wow, exercise for the whole day.
3rd day - City Tour for International and Outstation Students
*We're at DBKU, the cat museum.
The 3rd day is for all the international students and outstation students. Here's our route for the day.
Swinburne -> Breakfast at Stutong -> Friendship Park -> Museum Sarawak -> Cat Museum -> Lunch at Town Area -> Swinburne
That's all for the February Orientation. And the March Orientation is coming soon!!!
Friday, March 06, 2009
I went to 再回到从前 Karaok with Frederick them 2 weeks ago. And I never been there before after they do the renovation. It's a nice place to hanging around with friends during night time. Here's some photos and video of the night.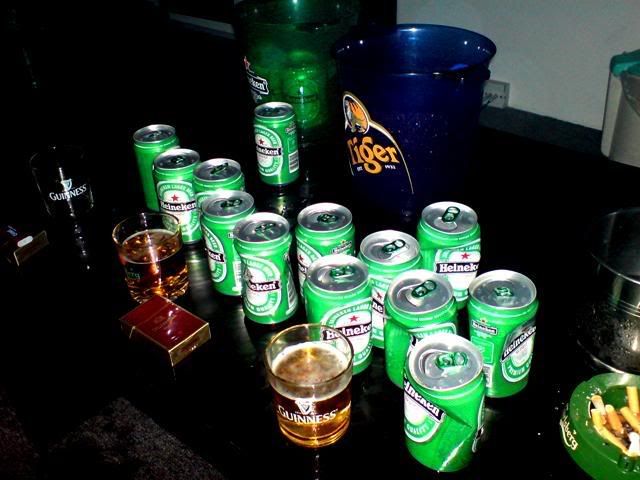 *This is what we never missed out. HEINEKEN & DUNHILL!!!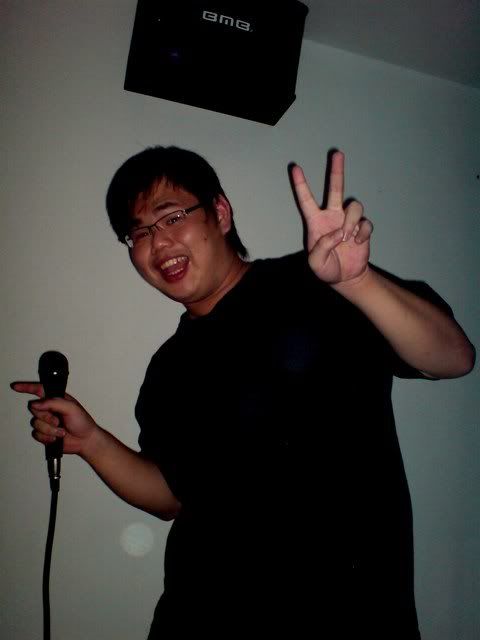 *Ah Q, from here you can know that he's very HIGH!!!
*Vincent!! Are you going to SWALLOW the mic??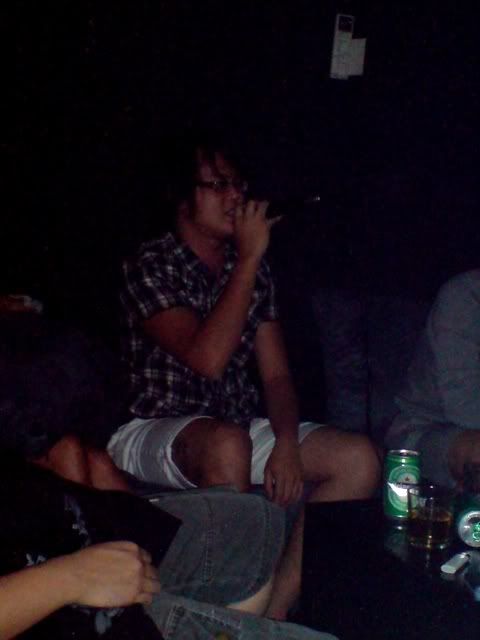 *And this is Frederick, you can hear his sound in the video below.
*The screaming version of

死了都要爱

by Frederick Kong!!!
Tuesday, March 03, 2009
I'm really headache this time because I have to choose which accessories should I buy on April after I get my January and February salaries. It's hard for me to decide whether to choose
Sony Alpha 200
or
Nokia 5800
. If I didn't lost my hand phone, I will definitely buy the camera. So, I hope that I can get some suggestions from some of my readers, which gadgets would you choose between these two?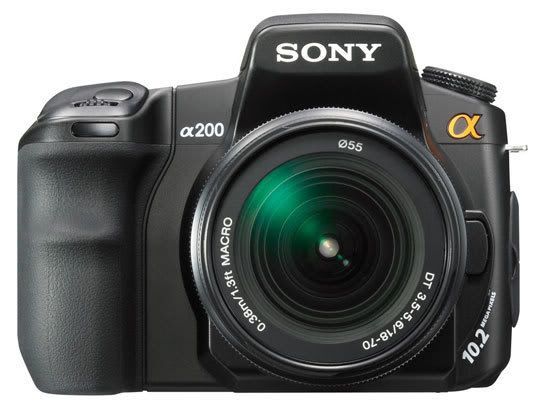 Nokia 5800